Photographer Bert Crowfoot explains the images on the cover of this year's National Indigenous Peoples Day Special Feature
Content of the article
According to photographer Bert Crowfoot, "Powwow is a time and place where family and friends come together. Powwow teaches us about our connection to each other, Mother Earth and all of Creation.
Each dance represents something special; the insignia, the moves, the style, it all makes sense.
Before taking pictures, we listen to the drum, let it enter our souls, synchronize with it, and take pictures with the rhythm of the drum.
The drum unites us, moves us and calls us. It is the heartbeat of Mother Earth.
All of these connections, teachings and dances bring us together as a family, community, nation and people.
This is especially important after a two-year absence due to the pandemic and the residential school experience.
Our way of life is sacred and a blessing to each of us.
These are some of the reasons we love powwows.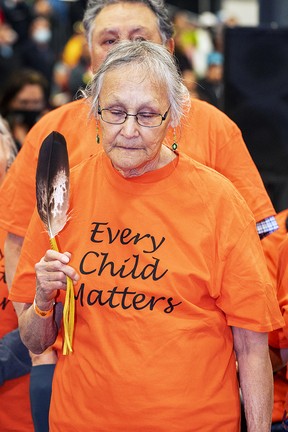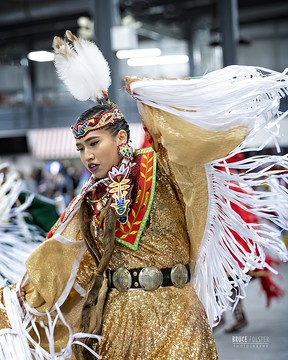 ---
This story is part of a special section called Indigenous Peoples, created to mark National Indigenous Peoples Day. The section was produced by Content Works, the commercial content division of Postmedia.